Recorded Webinar: How to Enhance REMI Workflows With IP KVMs
With remote production ecosystems enabling you to centralize your equipment and decentralize your staff, your organization can cover more live events with less.
In this webinar, our experts show you how to tackle these key challenges:
- Security
- Image quality
- Latency
- Synchronization
- Data channel transport
Presenters: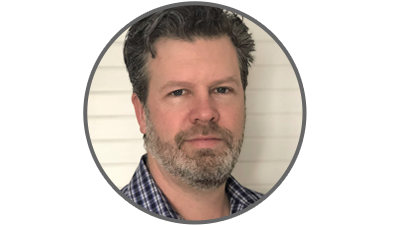 Dan Maloney, Matrox Video
Dan Maloney is the Technical Marketing Manager at Matrox Video. With 15 years of experience in sales, marketing and product development of digital video solutions, he is responsible for defining the end user product strategy. The product lines covered by the end user group include non linear editing, live streaming and recording solutions, and signal convertors. Dan speaks at technology conferences around the world including IBC in Amsterdam, BVE in London and NAB in Las Vegas. He is a graduate of ConcordiaUniversity in Montreal and holds a bachelor's degree in mechanical engineering.
Francesco Scartozzi, Matrox Video
Francesco Scartozzi is the Vice President of Sales and Business Development for Matrox Video, where he has been a key team member since he began in 1995. Having held roles ranging from application engineering to sales, he is adept at identifying the trends in the broadcast and media industry, collaborating with research and development teams to create cost-effective solutions, and working with customers to improve their workflows.
campaign_content_asset_code
:
20210928_How_to_Enhance_REMI_Workflows_with_IP KVM_VOD
product_family
:
monarch_edge_series,extio3_series
marketing_note
:
This lead registered to watch the recorded webinar: How to enhance REMI workflows with IP KVMs at https://video.matrox.com/en/media/webinars-podcasts/how-to-enhance-remi-workflows-with-ip-kvms