Recorded webinar: Live Production: From Remote Production to Content Sharing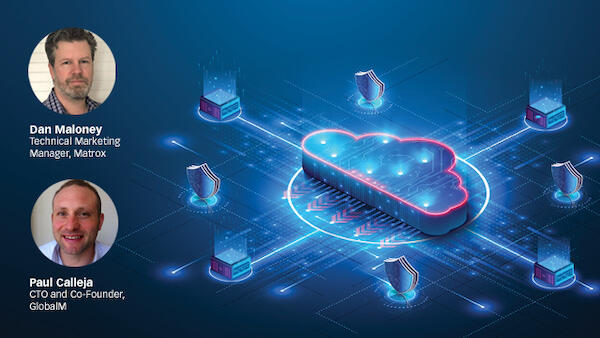 Broadcasters are turning to cloud-based tools as a cost-effective way to acquire, produce and share high-quality, low-latency contribution streams. Matrox Monarch EDGE encoder and decoder appliances are ideally suited for REMI and contribution environments—from field to studio and all parts in between. GlobalM, is a cloud-based SRT streaming platform offering high-availability, scalable routing and monitoring systems.   
In this webinar you will learn:   
How the cloud can be used for multiple contribution steps in a live production 
The cost savings of cloud streaming vs satellite transport 
How to design your production environment to achieve high quality and low latencies  
The importance of monitoring every endpoint 
Presenters
Dan Maloney, Technical Marketing Manager, Matrox Video 
With over 15 years of experience in sales, marketing and product development of digital video solutions, Dan is responsible for defining the end user product strategy. The product lines covered by the end user group include non linear editing, live streaming and recording solutions, and signal convertors. Dan speaks at technology conferences around the world including IBC in Amsterdam, BVE in London and NAB in Las Vegas. He is a graduate of Concordia University in Montreal and holds a bachelor's degree in mechanical engineering. 
Paul Calleja, CTO and Co-Founder, GlobalM 
Paul Calleja graduated from the Royal Melbourne Institute of Technology with a diploma in Audiovisual Systems in 2003. Upon graduation, he worked in Outside Broadcast and at Sky Channel Australia as an engineer. In 2005, Paul relocated to the UK, and after briefly working on contracts with Ascent Media and Technicolor Network Services in systems engineering roles, Paul joined the BBC in 2006 as a senior broadcast systems engineer at BBC television centre London. In 2008, he joined the EBU, designing and project managing many different technical projects, for both sports and news applications. Since 2019, he has been the CTO and co-founder of GlobalM, a distributed SRT network technology that supports premium transmission services for news, sports, and events. 
campaign_content_asset_code
:
20220830_live_production_from_remote_production_to_content_sharing_VOD
product_family
:
monarch_edge_series
marketing_note
:
This lead registered to watch the recorded webinar: Live Production: From Remote Production to Content Sharing at https://video.matrox.com/en/media/webinars-podcasts/live-production-from-remote-production-to-content-sharing