Recorded webinar: Understanding Cybersecurity For Networked AV Products in Control Rooms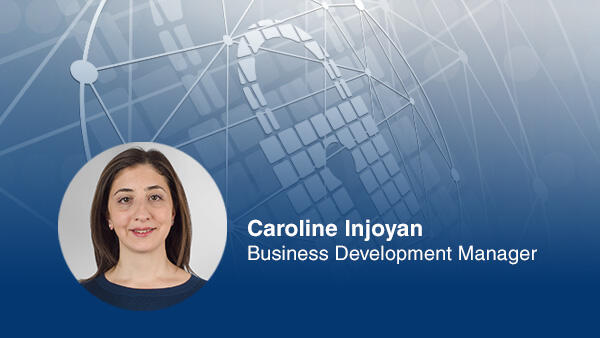 Understanding Cybersecurity For Networked AV Products in Control Rooms
Cybercrime is at an all-time high, and only expected to increase as malicious actors develop more sophisticated attacks. AV integrators, consultants, and IT manager must understand how AV over IP devices impact the network, the type of threats they could be exposed to and how hardened networked AV devices minimize cybersecurity risks for control rooms. This webinar will provide an overview of key cybersecurity principles, the type of threats networked AV devices such as IP KVM Extenders could be exposed to, and how to manage them.
In this webinar you will learn about:  
Common cybersecurity threats and how to manage them
The importance of a layered-security approach for networked AV devices
Network design options such as air-gapping to further limit cybersecurity risk
Presenter
Caroline Injoyan, B. Eng., MBA, Business Development Manager, Matrox Video
With over 20 years of experience in the technology industry, Caroline has played a pivotal role in conceptualizing and managing award-winning product lines for multi-display video cards, graphics expansion modules, and KVM extenders. She brings to bear a wealth of strategic insight developing angles and applications for networked-products and control software, including Matrox's most recent innovations in IP KVM technology. Her technological and business acumen helped drive the development of Matrox® Extio 3 products, the world's first KVM extenders to deliver 4Kp60 4:4:4 at unprecedented low bitrates over IP connections.
Hailing from Montreal, Canada, Caroline holds an MBA from Concordia University and a Bachelor's in Electrical Engineering from McGill University.
campaign_content_asset_code
:
20220707_Understanding_cybersecurity_for_networked_av_products_VOD
product_family
:
extio3_series
marketing_note
:
This lead registered to watch the VOD of the webinar "Understanding Cybersecurity For Networked AV Products in Control Rooms" at https://video.matrox.com/en/media/webinars-podcasts/understanding-cybersecurity-for-networked-av-products