Other Products
Matrox M-Series
PowerDesk for M-Series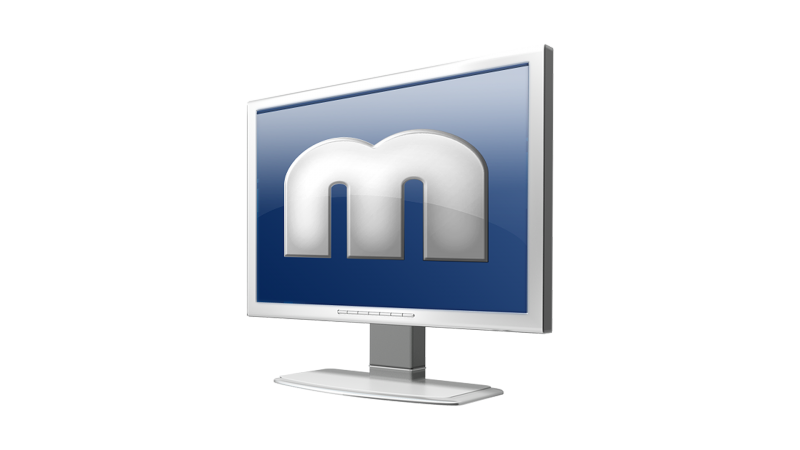 The robust, field-proven Matrox PowerDesk desktop management software for Windows lets users easily configure and manage multi-display setups. Included with almost all Matrox hardware, PowerDesk offers professional users a comprehensive set of tools to deploy and control a variety of display configurations including stretched or independent desktops, clone mode, pivot, bezel management and edge overlap, and more.
Multiple monitor setups are gaining popularity for general computing, but are often a key requirement for high-end corporate or industrial systems, such as those used for financial, control room and digital signage applications. Matrox display drivers include Matrox PowerDesk multi-display software that empowers you to manage and customize your multi-display setup to get the most out of your Matrox graphics hardware. See the possibilities.
Matrox PowerDesk Multi-Display Software provides:
New easy-to-use user interface for managing multiple displays

Comprehensive array of multi-monitor configurations and setups

Maintenance friendly IT management tools for easy deployment

Stable and reliable graphics well suited for mission critical environments
Effectively manage your computing environment with Matrox PowerDesk software. Included with all M-Series graphics cards, Matrox PowerDesk empowers you to manage and customize your multi-display setup for the ultimate computing experience.
Matrox PowerDesk offers a variety of unique advanced desktop management features.
Matrox PowerDesk for Windows
Stretched (Spanned) desktop
Expand your taskbar across multiple displays and eliminate desktop clutter.
Easily and intuitively adjust the number of overlapping pixels between edge blending projectors to create a seamless, unified image.
Independent mode 
Configure monitor settings independent of other monitors in your multi-monitor setup by manipulating resolutions, refresh rates and display orientations (Pivot or Landscape) on each.
Desktop divider
Dividing your monitor into sub-regions just got easier with the new capabilities of Desktop Divider. Personalize your large desktop into smaller equally or asymmetric sized cells customized to view more applications simultaneously.
(Note: available under Windows 7 only.)
Matrox Pivot (display rotation)
Select the display orientation that works best for you and have the flexibility to work with displays in portrait mode to better view long documents.
Matrox Clone
Duplicate information on more than one screen simultaneously with Matrox Clone. Ideal for teaching environments and presentations.
Desktop zoom with feature display
Zoom in on an area of the desktop and get a close up outputted to your selected "feature" display or monitor.
(Note: available under Windows 7 only.)
Advanced desktop management
Customize your monitors the way you work. Stretch (span) an application across monitors 1 and 2 and then run 2 independent screens on monitors 3 and 4.
Joined mode
Power more displays from a single PC by inserting two M-Series cards into the same system to drive even more monitors across a stretched desktop.
Bezel Management
Ensure a continuous image across multiple monitors, and compensate for the physical space created by monitor bezels, creating a more aligned, seamless view.
Mode management
Increase resolution support and select display modes (wide-screen resolutions, video timings & refresh rates) not provided by default by your monitor's EDID.
Unattended install (user profiles)
Deploy different desktop configurations/environments based on individual department requirements across the organization.
For more information on free PowerDesk software for other Matrox products, follow any of the links below. Support may differ, depending on the Matrox product.