Video Wall Products
Developer Tools for Video Wall Products
QuadHead2Go Developer Tools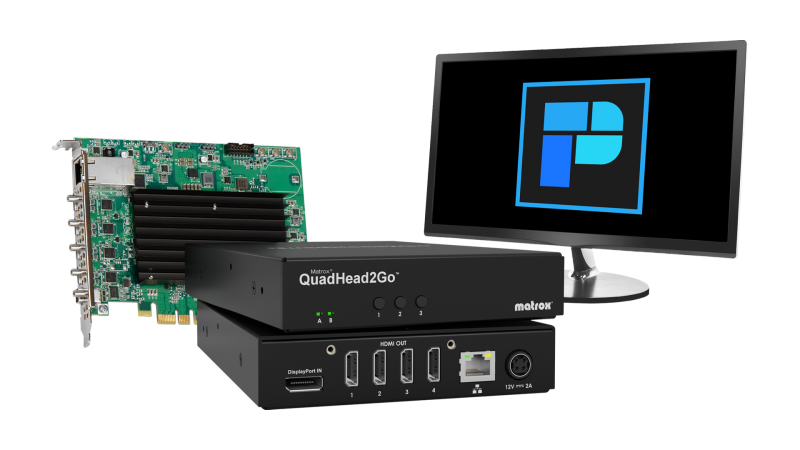 Whatever the requirements—small-scale digital signage setups or large-scale video wall installations, turnkey or tailor-made, grid or artistic—Matrox offers a complete range of hardware and software solutions to help OEMs, system integrators, and developers create custom video wall projects.
Sample code & documentation
Custom Applications
Easily integrate the functionalities of PowerWall into your own applications with the QuadHead2Go REST API. Further customize the appearance of your Matrox product—with new company naming, images, logos, colors, buttons, and identity—for greater ease of use and complete white label branding of Matrox hardware and software.
Custom Installations
Looking to build a custom project? Our portfolio of video wall solutions spans a range of sizes, resolutions, and technologies to meet your needs—for today and tomorrow. Add QuadHead2Go to an existing Matrox video wall setup or combine QuadHead2Go with other Matrox products to scale your video wall and support different use cases.
Your Wall, Your Way
Matrox offers a range of customizable hardware and software solutions to help you meet the needs of your customers.